Sustainability in Scotland's food & drink sector – What are the next steps?
It is so odd to think it has been over a year since the last of the Scotland Food & Drink Leadership Dinners, a chance for industry leaders to catch up and discuss the key issues facing their sector, whilst…
Blog14th Apr 2021
It is so odd to think it has been over a year since the last of the Scotland Food & Drink Leadership Dinners, a chance for industry leaders to catch up and discuss the key issues facing their sector, whilst celebrating all that Scotland's food and drink produce brings to the world.
The final dinner in Stornoway on the Isle of Lewis took place just as COVID-19 reached the UK, so as we gathered to enjoy some of Scotland's finest produce, the question posed to us by Scotland Food & Drink was 'how can Scotland's food and drink industry grow whilst continuing to prioritise sustainability?'
Sustainability was certainly gearing up to be the hot topic in the sector for 2020. Climate change was continuously in the headlines, and consumers were showing a lot more interest in finding products that had minimal impact on our environment.
Although the media attention obviously shifted to focus on COVID, many consumers maintained or began to place incredibly high importance on giving their custom to responsible and sustainable businesses.
But what does this mean in Scotland?
In early 2020, after enjoying fine dinners in Aberdeen, Inverness, Glasgow, Dumfries we travelled with Scotland Food & Drink to Stornoway for the final dinner of the series. Across the two days we were kindly taken by The Scottish Salmon Company by boat to the salmon sites on Loch Roag, tasted native Hebridean smoked salmon at Harris & Lewis Smokehouse, toured the Stag Bakery and ended the trip with a visit to Uig Lodge Smokery before lunch at the Uig Sands Restaurant on the West of Lewis.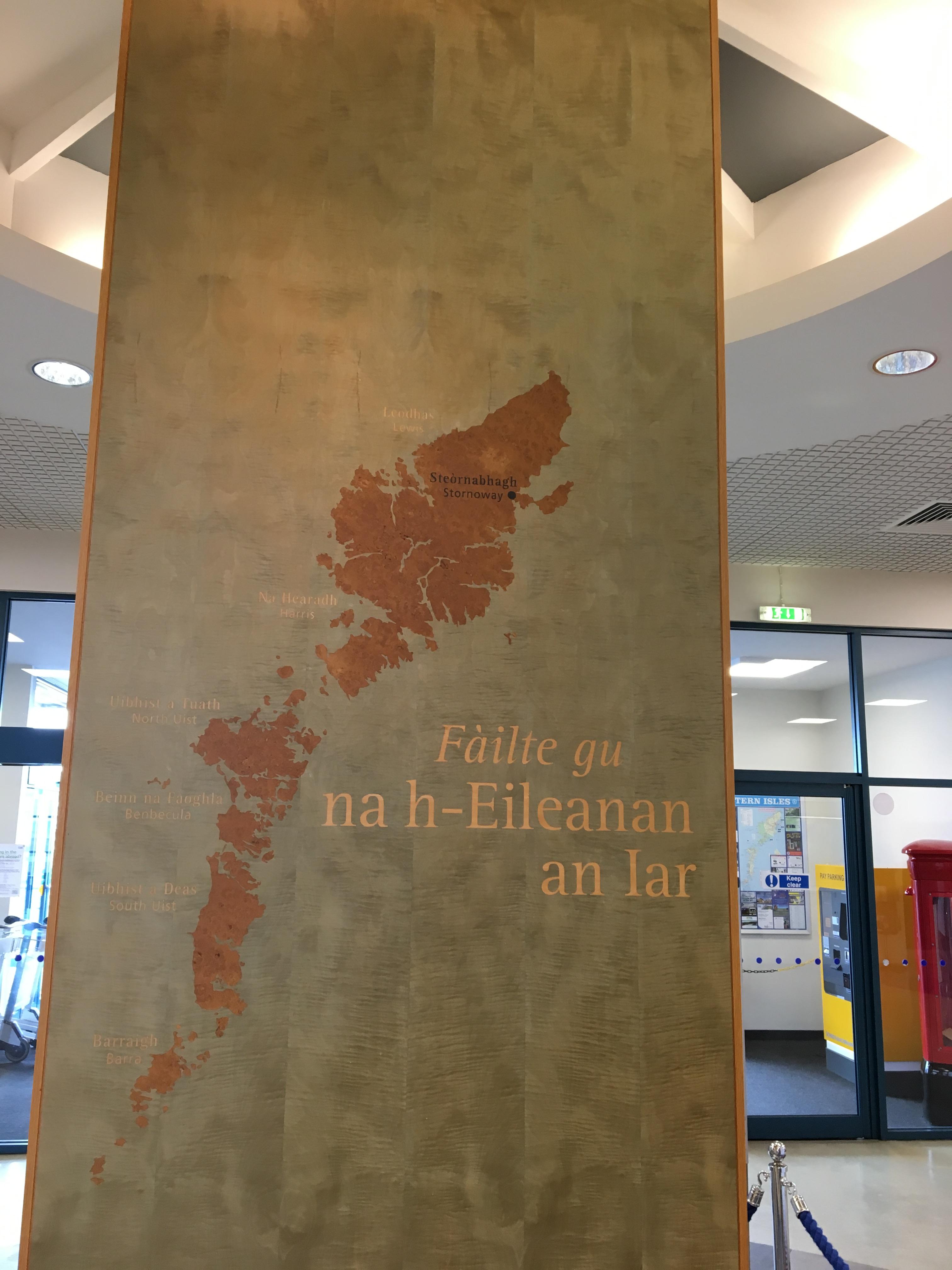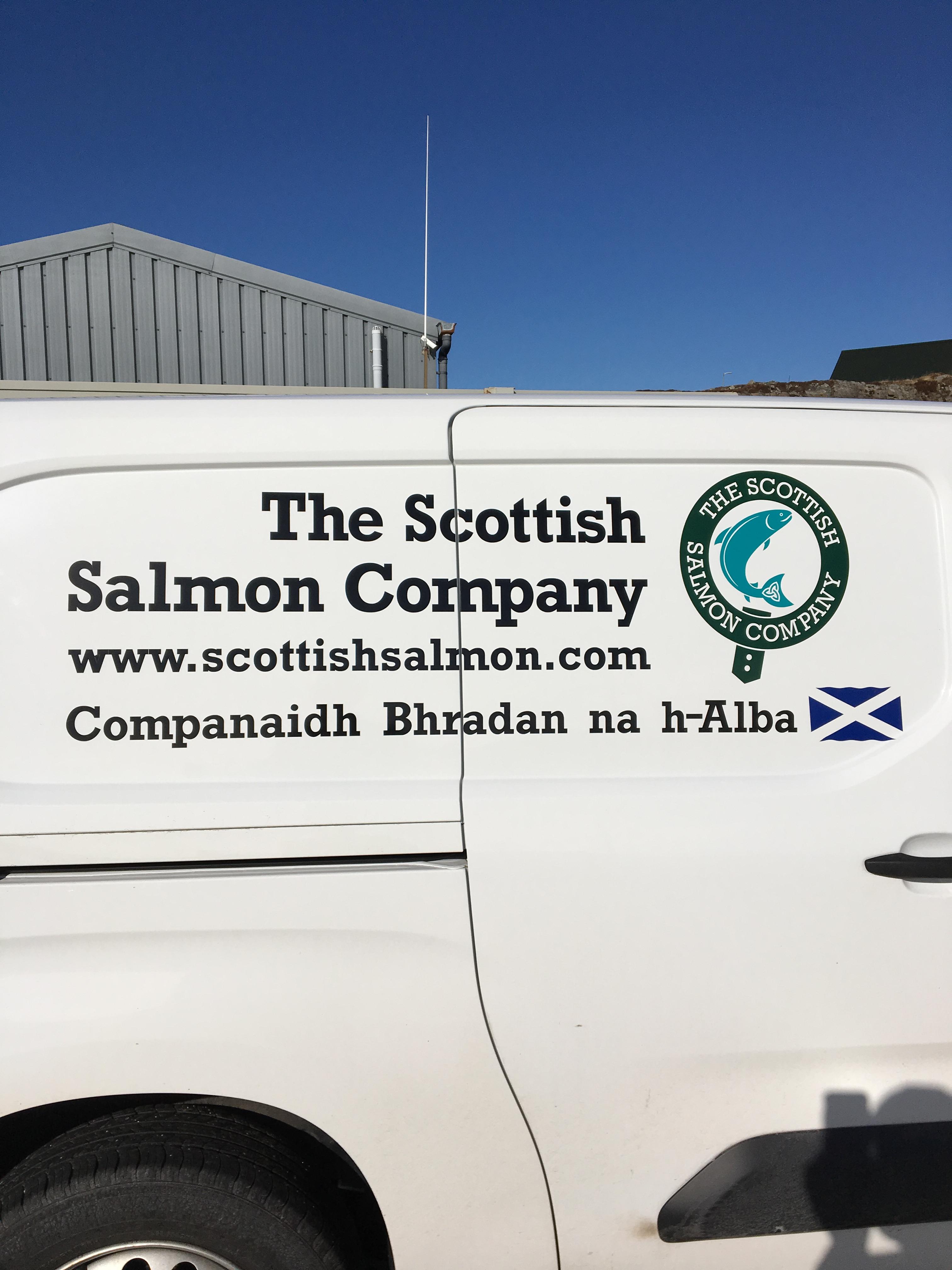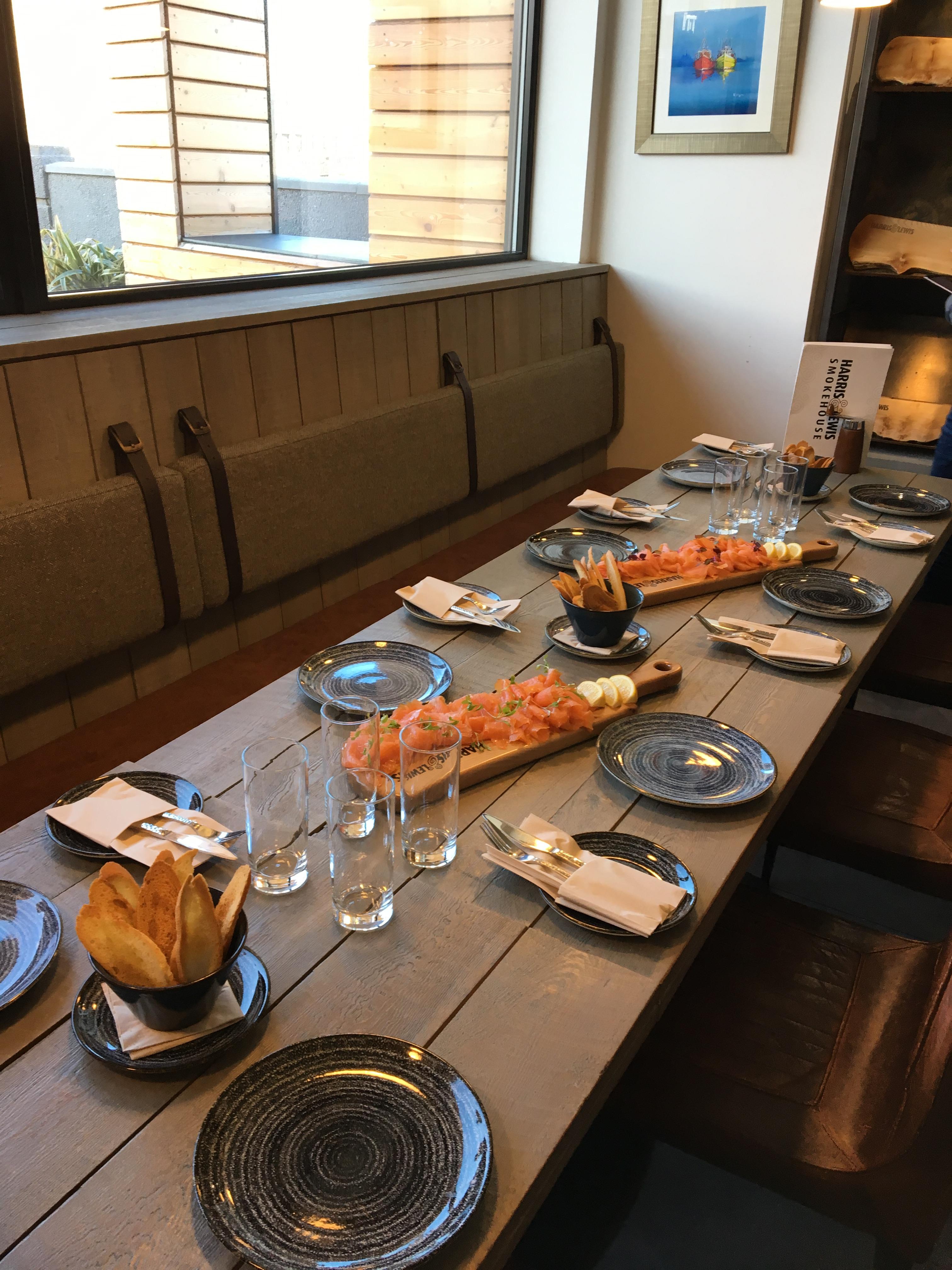 Although situated in such rural locations salmon is Scotland's largest food export and what began a little over 50 years ago as a simple crofting sideline has grown into a billion pound a year national success story. These are the words of Tavish Scott, Chief Executive of Scottish Salmon Producers Organisation in his introduction to its new sustainability Charter, "A Better Future For Us All". As demand for salmon grows how will Scotland's business community protect the local and natural environment? Tavish Scott goes onto say, "Ahead of us stands the opportunity to be a key contributor to Scotland's target of net zero greenhouse gas emissions by 2045 and has the potential to deliver real and measurable benefits, not just for our planet and prosperity but for fish welfare, our people and local communities too."
Steps businesses can take now
Aside from government intervention, industry associations as noted above and businesses are making some really positive steps to evaluate their environmental impact.
Despite the difficult circumstances of 2020, 28 food and drink businesses in the UK became certified B-Corps, businesses that are legally required to consider the impact of their decisions on their workers, community and the environment. Some of our best loved brands are also making their own pledges and taking the initiative. BrewDog, a certified B-Corp, in its sustainability report "Make Earth Great Again" announced it became the world's only carbon negative brewery and has big plans to go further and concludes its letter to the people of the world with this "Big business has pushed our planet to the brink. We want to show that business can also help save our planet by inspiring others to join us on this path. We are determined to ensure that we have a positive impact on the planet." In addition, Diageo for example has heavily invested in methods that allow their by-products to be converted into energy. The Scotch Whisky Association has also recently announced their Sustainability Strategy, aiming to reach net zero emissions by 2040 and making sure all companies are within a responsible water use range by 2025; water efficiency across the industry has already improved by 29% since 2012.
In Scotland Food and Drink's toolkit 'Greening Your Business', they highlight some simple steps businesses can consider that will help them to boost their green credentials, such as:
Reducing food waste and looking at ways to re-use food waste or by-products
Being smart when it comes to energy options and use
Measuring and mapping production processes
Saving water
Greener choices for transport and packaging
By taking these steps and communicating their commitments, these are now factors that could make or break a sale for businesses.
Consumers have made their personal changes when it comes to recycling food waste, avoiding single use plastic and buying eco friendly cleaning products, but when their personal goals are achieved, it is only natural that they move their attention to the next things in their life they can change: who they buy from.
As media attention returns to question sustainability in the industry, the pressure on businesses will only increase.
For more information please contact Derek Mair or your usual AAB contact.
To find out more about our Food & Drink team, click here.