Life at AAB is all about the bigger picture, not just the end result. Alasdair Green, Partner & Head of ESG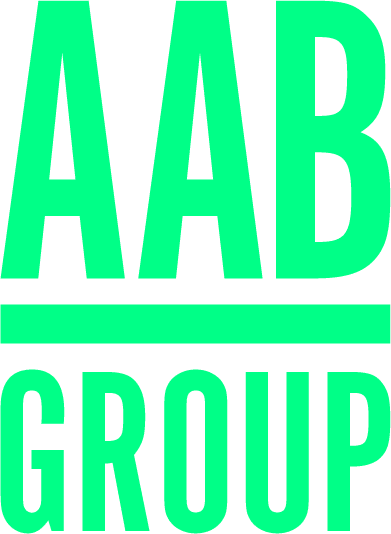 AAB has always been an ethical, forward-thinking, and conscientious Group. Our business was built on caring for the community, and this remains a core aspect of our culture as we grow. Increasingly, we have also recognised the importance of caring for the environment on which our communities depend.
We prioritise corporate social responsibility, and our efforts have focused on minimising our environmental impact through our day-to-day operations and by supporting our clients in their own sustainability journeys; the advancement of education with our extensive colleague training and talent development programmes; and giving back to our local communities through our charitable initiative, AABIE.
GROWING SUSTAIN
AAB

LY TOGETHER

Following on from last year's ESG assessment, we have continued to work with independent consultants to assess and score AAB Group across a wide range of ESG metrics. This has highlighted areas where we are strong and others where we are able to add value to the Group. As a result of this work, we now have an updated action plan for the year ahead.

In recent years, there have been many social and environmental challenges that have come to the forefront of our attention as a business. We are working hard to support change throughout our organisation, to support our team members and communities and minimise the impact we have on the environment. Therefore, we are proud to share with you our 2022/23 ESG report.