Life at AAB is all about the bigger picture, not just the end result. Alasdair Green, Partner & Head of ESG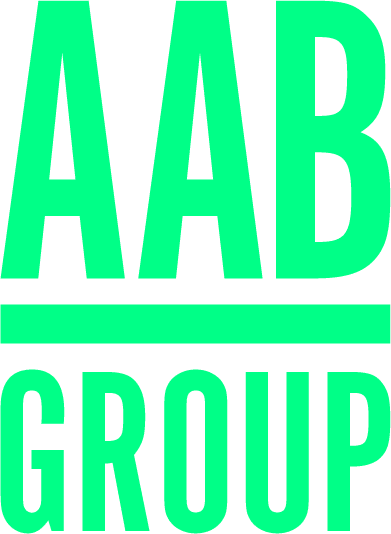 IT'S OUR DUTY TO RESPECT & REPAIR THE ENVIRONMENT, invest in our team members, &

 support our local communities
AAB has always been an ethical, forward-thinking, and conscientious Group. Our business was built on caring for the community, and this remains a core aspect of our culture as we grow. Increasingly, we have also recognised the importance of caring for the environment on which our communities depend.
We prioritise corporate social responsibility, and our efforts have focused on minimising our environmental impact through our day-to-day operations and by supporting our clients in their own sustainability journeys; the advancement of education with our extensive colleague training and talent development programmes; and giving back to our local communities through our charitable initiative.
GROWING SUSTAIN
AAB

LY TOGETHER

Last year's COP26 conference in Glasgow was a wake-up call for the world regarding the urgency of protecting our planet, and the importance of incorporating sustainable development and social justice into this agenda. We decided this was the right time to formalise our strategy to achieve our environmental, social, and governance (ESG) targets. In aid of this, we hired external consultants to assess and score AAB across a wide range of ESG metrics, leading to an action plan and some new strategic priorities for the coming year. This ESG impact report is intended to set out our objectives to a wider audience, and to capture and share all the initiatives already underway in these areas across the Group.

Aligning with the ESG agenda and with global initiatives such as the UN's Sustainable Development Goals fulfils the call to move towards a triple bottom line approach, prioritising people and the planet alongside profit. This approach has benefits for our clients and supply chain, our team members and wider communities, for future generations, and for the ecosystems we all depend upon to survive and thrive. We hope that by sharing and building upon our own efforts, we can encourage others to do the same.