We encourage all our employees to engage with and give back to our local communities and make a difference. Graeme Allan, Chief Executive and AABIE Trustee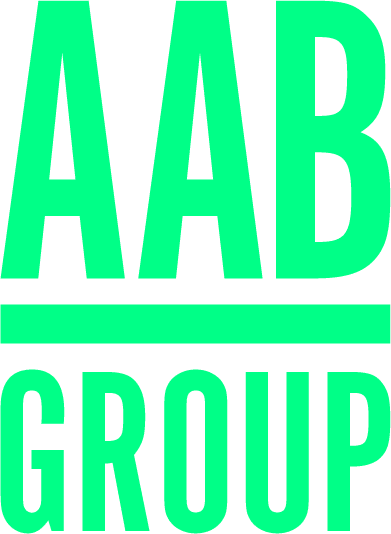 a meaningful impact
As well as our environmental commitment, we value and invest in our local communities. We encourage all AAB employees to be involved with charitable community projects, whether that be through funding or volunteering. We recognise that as well as giving back, we gain in experience and insights from our involvement. 

Creating meaningful connections with charities and other worthy causes has always been a key part of life at AAB. Through AABIE, we actively support local charities across the communities in which the AAB Group operate. 
Through AABIE, we seek partnerships with charities and community groups in order to donate funds and volunteer time to support their operations and events. Charities can apply for grant funding or volunteer time through our quarterly grant round application form. More can be found on how to apply to AABIE here.  
Almost all funds donated by AABIE are raised by AAB team members, meaning everyone at AAB has the opportunity to get involved and support people in their community. Through AABIE, everyone at AAB also gets the opportunity to dedicate an entire working day on full pay to volunteering. 
We're proud of everyone at AAB for raising funds that have such a positive impact. From emergency food and fuel vouchers to vital medical equipment to residential trips, AABIE has enhanced the lives of many deserving people in our communities. 
FOSTERING TALENT
At AAB, we recognise that the future faces of our business can come from all walks of life and through sharing our knowledge with younger generations, we can provide support and encouragement for their personal success and the future of our industry. 
We invest time engaging with and mentoring young talent, through numerous education initiatives which range from curriculum support in schools to employer engagement in universities, to explain their opportunities and advise on possible career paths. 
Involvement with schools and universities to support career development is something we feel very strongly about. We have an established apprentice and graduate programme, welcoming over 30 Trainees a year across the AAB Group to kickstart their career in accounting, business advisory or wealth management. These new team members embarking on their careers are each given the opportunity to be supported through a variety of further qualification courses. 
GUIDING & INSPIRING BUSINESS LEADERS
Supporting the business community is obviously of the upmost importance to us. We want to see businesses thriving and aim to support teams with valuable insights, whether that be tips for day-to-day management or consultation on setting business strategy.
For example, AAB became members of the Scottish Business Resilience Centre in 2020, initially focused on playing our part in supporting businesses to mitigate the disruption caused by the COVID-19 pandemic. SBRC aims to bring businesses together to collaborate for the greater good of the business community and we continue to play an active role in providing members with accounting and finance advice, insights and support. 
Supporting our clients across multiple sectors, we understand the importance of industry specific and bespoke advice. We're proud members of organisations such as Scotland Food & Drink, Family Business United, SCVO and support initiatives such as HALO, STAC, all with the aim of sharing our expert knowledge with their hard working member businesses.